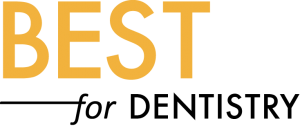 Our friends at CEDR HR Solutions are sharing a limited time offer to gain access to their HR Vault Software Free for the Life of Your Business! They've also pre-loaded your HR Vault account with important documents you can use to make reopening your business after the lockdown easier.
Unlock your HR Vault account and use that software FREE for the life of your business! This offer will soon expire so take advantage now!
Getting ready to bring your team back to work? Whether you laid the team off or put them on furlough, CEDR has pre-loaded the documents you need. Inside your HR Vault, you'll find:
Rehire letter for separated employees
Return-to-work letter for furloughed employees
Employee information forms for reinstated employees
COVID rehire checklist
Download and customize the letters with your company letterhead, then reload and share them with your team and collect signatures in the Vault!
CEDR HR Solutions provides custom employee handbooks, world-class HR support, and powerful HR software to healthcare employers. As a BEST member, you receive preferred pricing on their custom employee handbooks. For more information, contact Lindsey Epperson at lindsey@cedrsolutions.com or contact our team at 877-669-6320 or info@bestfordentistry.com.
UNLOCK YOUR FREE HR VAULT NOW!