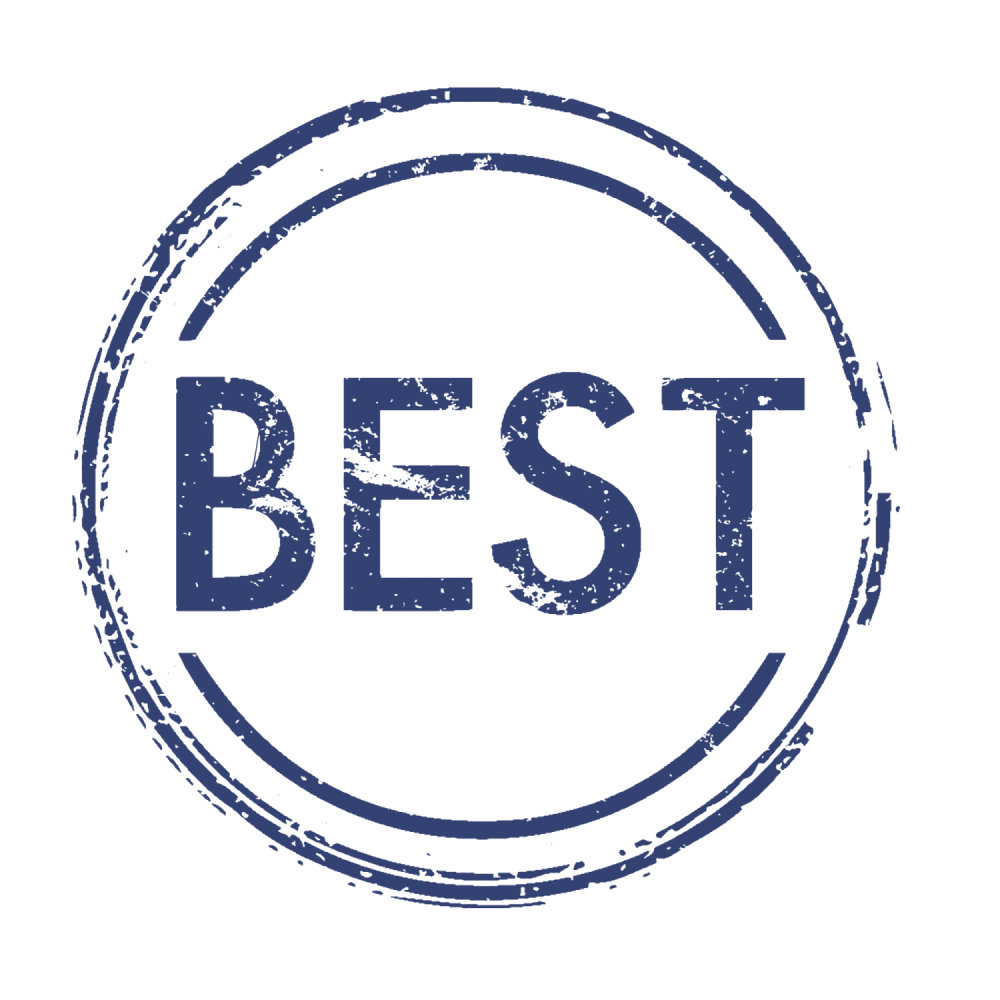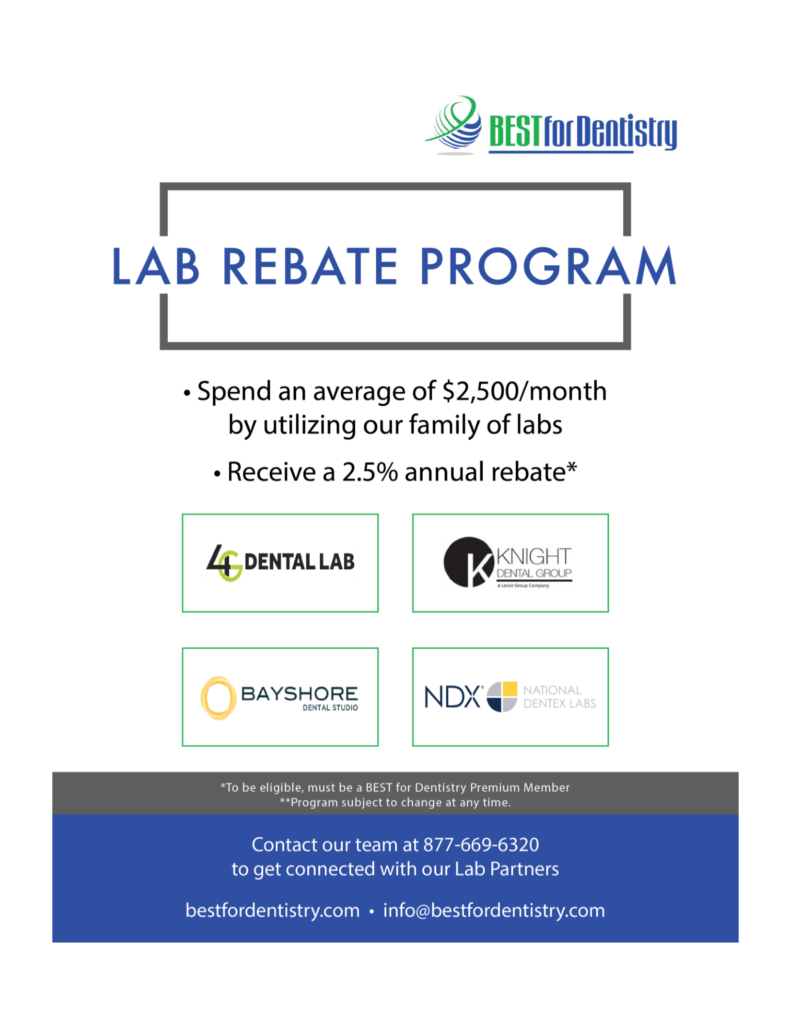 Over the past year, we have actively negotiated fee schedules to strengthen our lab program and offer a comprehensive solution. We understand that not one lab fits all, which is why we partnered with four different labs that represent a wide range of features and benefits. In addition to competitive fee schedules, BEST is providing a performance rebate that will allow you to receive 2.5% back annually if you spend $2,500/month or more among our family of labs. Please reach out to my team at 877-669-6320 or info@bestfordentistry.com to find out which of our lab partners may best benefit you:
4G Dental Lab
Bayshore Dental Studios
Knight Dental Group
National Dentex (NDX) Labs
*Rebate period is the calendar year. Practice rebate payments trail 90-120 days following year end.
**Must be a Premium member to participate in the BEST Lab Rebate Program.
***Program begins August 1, 2019.